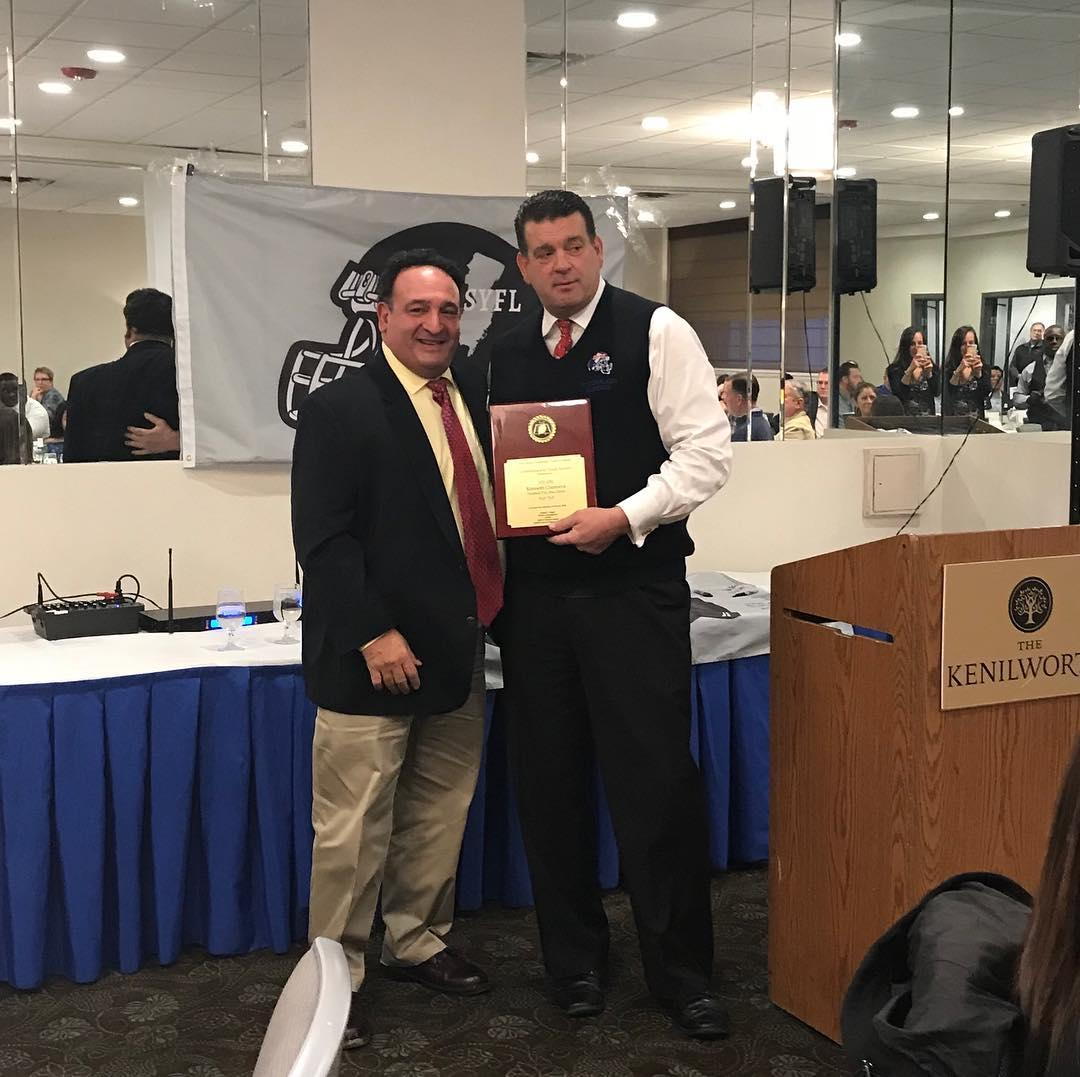 Sunday, January 21,2018 – The Kenilworth Inn, Kenilworth, NJ
    On Sunday, Dr. Ciarrocca was awarded the "Commitment To Youth" award by the Board of Directors of the Suburban Youth Football League for his 25 years of service to the Westfield Police Athletic League Football.  According to league president, Russ Yeager, he was the first to come to mind and it was unanimous.
    Dr. Ciarrocca who graduated from high school in 1976 and played football for the late great Gary Kehler (for whom the Westfield High School football stadium is named), has been a prolific volunteer and familiar face in Westfield during his years in business here.  He began his volunteer service for P.A.L. football in 1992 and has tended to hundreds of young athletes from both sides of the field ever since.
    In the twenty-five years he has been on the sidelines, one of the greatest changes he has seen is in the shift toward safety.  Dr. Ciarrocca gave credit to both the Suburban Youth Football League, USA Football, and the entire refereeing staff for being aware and making it a priority for the kids to play fun, and play safe.  Concussion protocols have been put into place in recent years to protect the children, and have been enforced by Dr. Ciarrocca.